A lot has happened since my last post, you can read about that here.
We moved out of our house, lived in a cottage for a month and then moved back in. It was exhausting, inconvenient and uncomfortable. We had "ice damming" and it caused our roof to leak, which damaged the hardwood floors and skylights. I am so happy that it's all over and I hope that I never hear the words "ice damming" again.
Fast forward to now. We are all settled in and I am back on the hunt for great furniture pieces. Last week I found this beautiful dresser and a little matching commode (more about that in a future post) that I knew I had to get my hands on. We drove the usual three hours to get it and within 24 hours, the piece was transformed. Once I get the furniture home, I get obsessed with it and it kind of nags at me to be painted. I know that sounds very weird, but it's the kind of stuff that goes on in my brain, for real.
When I first posted pictures on my FB page of the dresser, I was getting comments that I should NOT paint it. People thought it was a mahogany or maple dresser and could not understand why I would paint it. Turns out it was a pine dresser with a terrible faux tiger stripe finish. Close up it was awful.
People have strong opinions about painting wood. I understand that some people are not happy with painting over an antique, I get it, I really do. I am not one of those people. If I feel that the piece will look better or will fit into someone's home with a coat of paint on it, then that's what I will do.
I'm not sending these pieces to auction, they are for enjoyment. They are all about personal preferences and making things fit into your home to become part of your home story. I want the people who buy the furniture I re-finish to look at the piece and see that it's a perfect fit for them and their home. Most of all, I want it to make them happy. I could not imagine that terrible tiger stripe fitting into anyone's home. I'm telling you, it was really horrible.
Deciding what color to paint is always a dilemma for me. Unless I painting a custom order piece, I tend to navigate towards blue and bluish-green. I've tried to sway, but I keep coming back to the same old. I am working on trying to paint more vibrant colors. In my mind, I picture the piece painted a bright red and then I cannot imagine touching it with a red soaked paint brush. Work in progress, I will get there eventually.
Here is the dresser before and after.
I used Miss Mustard Seed's Milk Paint with 3 parts Grain Sack to 1 part Bergere. I really love this custom color, it's the perfect soft blue.
The top of the dresser was in excellent condition so I decided to sand it down to remove that finish and it looked so perfect that I didn't stain it. I added a coat of Hemp Oil and wet sanded it. There are many video tutorials online that can give you detailed instructions, it's easy and it's the best way to get the smoothest finish ever!
As always, I was so tempted to keep this piece and as always, I realized that I have no room for it. So I am happy that it has found a home in a Nursery and that another family will get to enjoy it.
Linking up to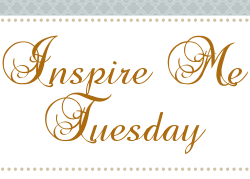 –